Digital Red specialises in professional and friendly technical support for small businesses, homeworkers and individuals. It is based in Ruislip Manor in Middlesex – 15 miles north west of Central London with customers locally, throughout London, around the country and all over the world.
Digital Red is run by me, Daniel O'Neill.  I have over 25 years' experience in IT and 20 years' experience of working with the Internet.  I am a sole trader and have been working full-time in Technical Support and Internet Development since 1998.
If you are planning on replacing some of your IT equipment, want to start doing some proper backups, need help setting up new email addresses, or would just like some plain-speaking jargon-free technical support to help you get started with using a new program, mobile phone or even computers for the first time, please call me on 020 3411 4445 or send me an email.
Living in Ruislip Manor, working from home, and don't have a printer?
Email me whatever you need to print, I'll print it out and post it through your door within 24 hours.  Read how.
Software updates
I maintain a page detailing the latest versions of programs like Adobe Reader, Flash, Java and Skype – you should check that you are all up-to-date.  You can get help to protect yourself against CryptoLocker by using this protection utility.
Remote support
So that I can connect to your PC by remote control to see your screen and control your mouse, you need to go to the remote support page and enter a 4-digit number (I'll give you a unique number over the phone).
Pay your invoice online securely
You can pay your invoice online using your credit or debit card, or by using internet or telephone banking.  See the paying your invoice page for more information.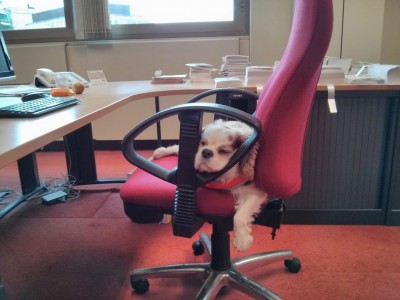 Have you met Timothy?
Timothy is learning the ropes and often travels with me to onsite visits (but is happy to work from home if you prefer)