Setting up your email account
with Microsoft Office Outlook 2003
Setting up your email account with Microsoft Office Outlook 2003 is easy. Before you start, just make sure that you know each of these pieces of information - you'll need them before you can complete these steps:
Step 4 - You need to know your name. This needs to be typed with proper Capital Letters - eg Daniel O'Neill is good, but daniel o'neill is not. Whatever you type here will show on a person's PC when you send them an email.

You will need to know your email address, domain name and password. (The "Username" is the username that your PC gives to the server - unless we have arranged something special, this will be your email address.) The domain name is the bit after the @ sign in your email address - so if your address was info@digitalred.com, you'd enter digitalred.com

You can call Daniel on 020 3411 4445 if you get stuck while following these instructions.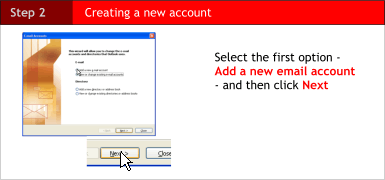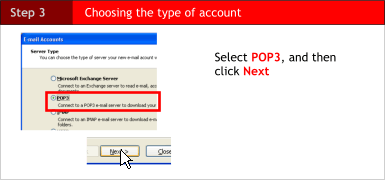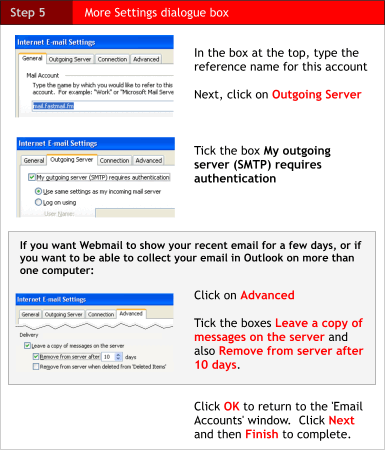 Note: A bug in Outlook means that quite often, if you choose to leave a copy of your mail on the server (as per the highlighted grey box in Step 5), you'll get multiple copies of each message that is waiting for you on the server.
The best way that I have found around this problem is to first leave that part out, download your email (so that everything is deleted), and then go back and add in the 'Leave a Copy' option straight after. If Outlook starts with an empty mailbox it seems to be happy - the problem with multiple copies only ever occurs when there is mail there when Outlook first checks.